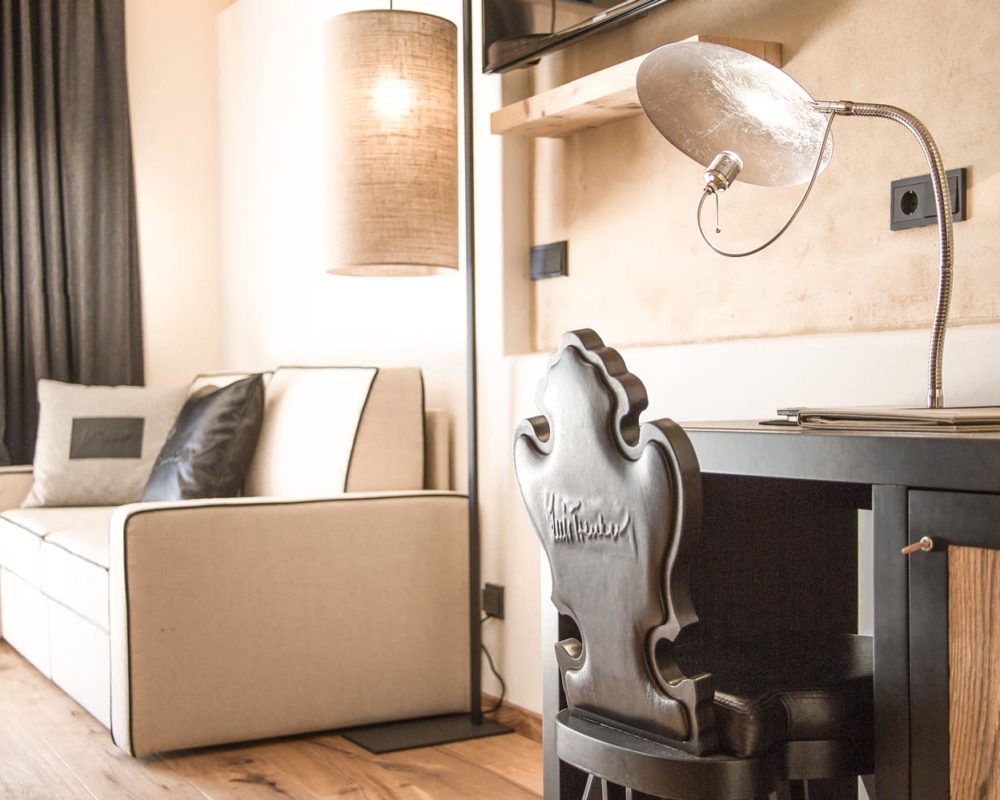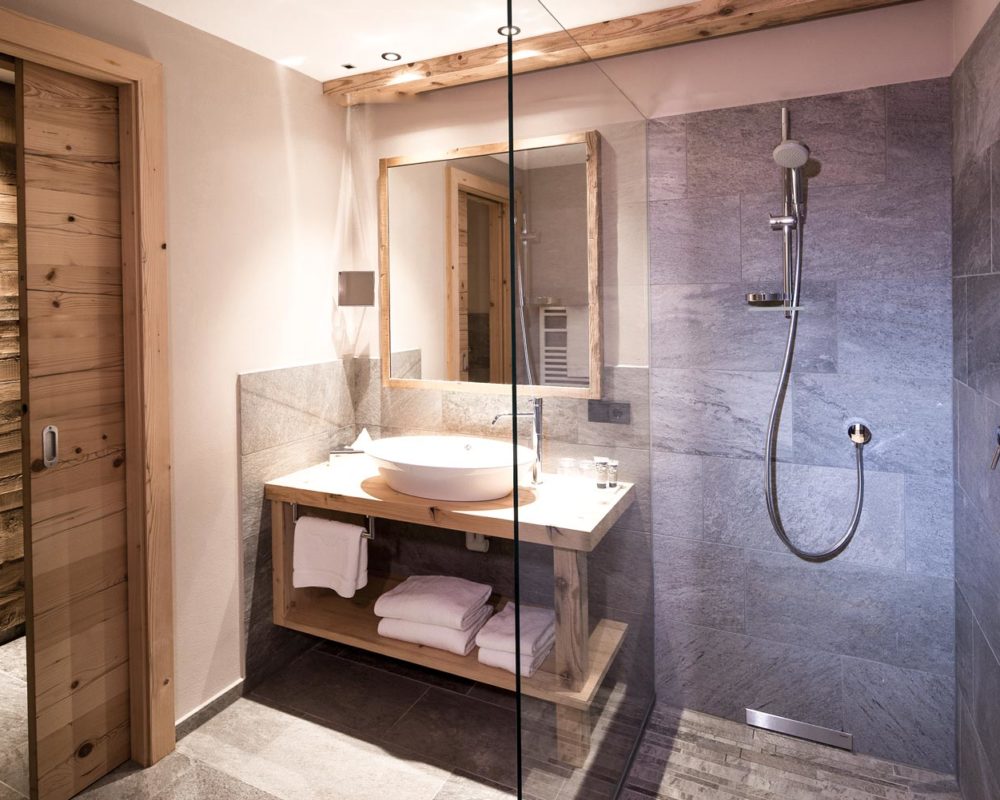 Alpine Living – 100% Luis Trenker
Familiar, comfortable, homey, and all in the name of a mountaineering legend
Deluxe Rooms – 430 sq. ft.
Our Alpine Living 100% Luis Trenker deluxe rooms are homey and comfortable. Furnished with a double bed, they offer a living area and access either to a panoramic balcony or the garden. These rooms can accommodate two to four guests, so they are ideal for those looking for simple, but tasteful accommodation.
The rooms are a little bit noisy.
Amenities:
Walk-in closet
Bathroom with shower
Hairdryer
Make-up mirror
Bathrobe
Bathroom
LCD TV
Satellite TV
Phone
Internet access
Safe
Book